Avi Freedman's Home Page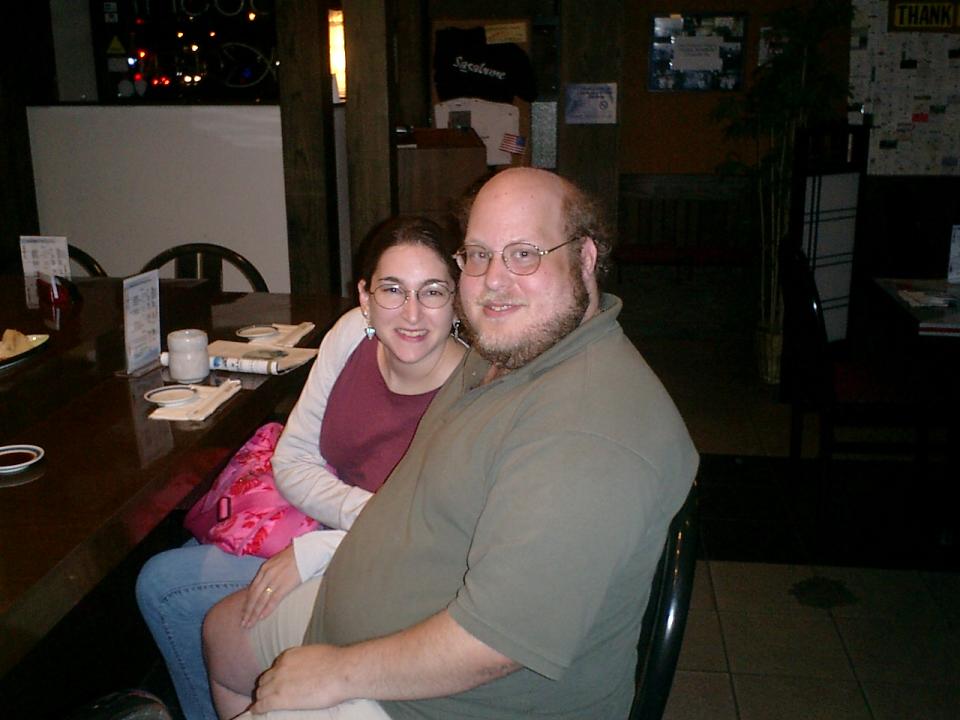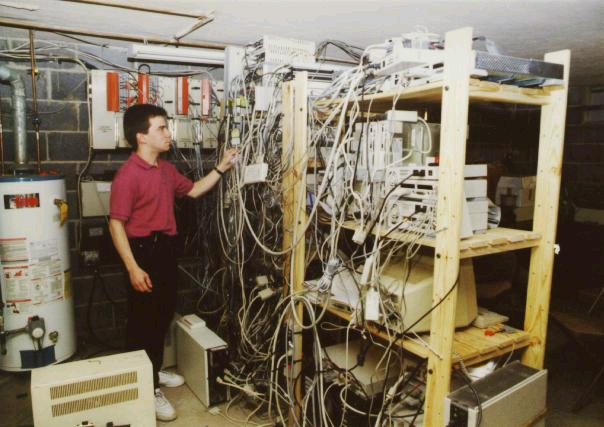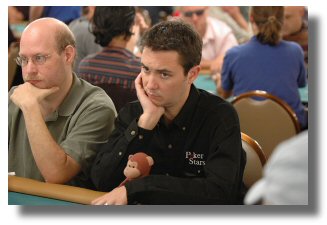 (newer avi, older avi+gail, avi+"QL" brodie, old netaxs/mark thomas)

---
Newer Stuff

Jun 10     "Bubba singing to Zehda", the week before they both pased away.
Apr 06     "Woman of Valor", posted in honor of my mother.
Aug 05     Started a collection of funny ISP stories
Jun/Jul 05 Played some poker at the World Series and the Ultimate Poker 
           Challenge.  Came in 12th in the Pot Limit Omaha Rebuy 
           tournament, but they only paid 9 :(
Apr 05     My mother died in a tragic accident Tuesday night 
           4/5/05.  We remember her and try to be better people in her honor.
Oct 04     A poker update of my poker travels
May 04     Here is a what-to-look-for-in-sushi page I am working on.
May 04     Netaxs Wyndmoor photo and MFS POP movie

What I'm up to...
CTO for ServerCentral: Adding Cloud/on-demand services to the ServerCentral portfolio.
Working with readnews.com: Usenet outsourcing for Geeks, ISPs, and other Usenet providers
Martial Arts at Chang's School of Martial Arts in King of Prussia, PA and schools in the Reston, VA area
Advise Jacquette Consulting, a leading consulting company on the east coast that develops custom Documentum-based solutions, among other things
Playing poker every so often (see my poker log here):
Spending a few weeks a year at the World Series of Poker. Not as much travel for poker as 2004-2007 but still some. You can find a Youtube clip or two from some televised cash game.
Atkins Diet - as you can see, with mild exercise + strict Atkins, I've lost quite a bit of weight.
Playing with gadgets to enhance my connectivity. Currently, the new 17" MBP, Sony Vaio P, Blackberry Bold, G1, Sidekick, and multiple cell modems are usually in my bag. Best gadget acquisition of the year is either the MBP or the $40 clippers I had to go to a beauty supply store to find.
BGP and Network Consulting: Network audit; Security training; Growth planning; General advice
I split my time between Philadelphia, the DC area, Chicago, and various other mostly-work travel.
What I used to do
I am no longer with Netaxs, the Philadelphia-area ISP I started in 1992, though I still say hello over there sometimes.
Before coming to Akamai in Oct 98, I was VP of Engineering at AboveNet from late 1998 to late 1999.
Before that, I started Netaxs in 1992, I hosted a number of of MUDs on my machine (bigboy.cis.temple.edu) and provided a safe Unix haven on my personal boxes for Temple students looking to escape the tyranny of VMS and Pascal.
Press & Pictures
Pictures:

In Memoriam: George, Danny, Abha
Where to find me
Midwest Grill
Sagami
Sushi Sasabune
NANOG
RIPE
IETF


Interesting Sites
Expansys
Dynamism
Mobile Planet
thinkgeek
the-gadgeteer
slashdot
theregister
The Web Wayback machine


Gadgets/Gear
HPA Twin Turbo R32s
Audi RS6
Nissan GT-R

17" MBP
Sony Vaio P

Megalaser
Memory Watch

Selling: Various Windows laptops (X300, Inspiron 6400/6500, any old pre-netbook ultraportable you can think of)
Sold: M3, M5, many old unworthy ibooks/MBPs, various other laptops


Cool Software
stripmime.pl - for auto-unpacking those awful MIME attachments. Wonderful for elm/pine/mutt users.